WINE. HOT AIR BALLOON. GONDOLA.
TRIPS OF A LIFETIME SERIES: ITALY
Life is short; make it count. After a terrible couple of years, you deserve a trip of a lifetime.
Do you want to see Tuscany and Venice while sipping Chianti wines in great company? How about an unforgettable dinner in countryside Italy at a villa built in 1696? Or a gondola ride in Venice? Oh, and going to the top of the Pisa leaning tower?
Besides all that, we will add a hot air balloon ride over Tuscany while having champagne.
Plus: meet and be inspired by 10 other travelers, uniquely selected for this adventure, to make friends for a lifetime and be part of an exclusive group – The Spark Society – forming a tradition of going on further adventures and trips of a lifetime together.
We are lucky to have many 'repeat offenders' so better book your spot now if you are new to The Spark Experience. Let's see what you're in for.
Dates: September 14-21, 2023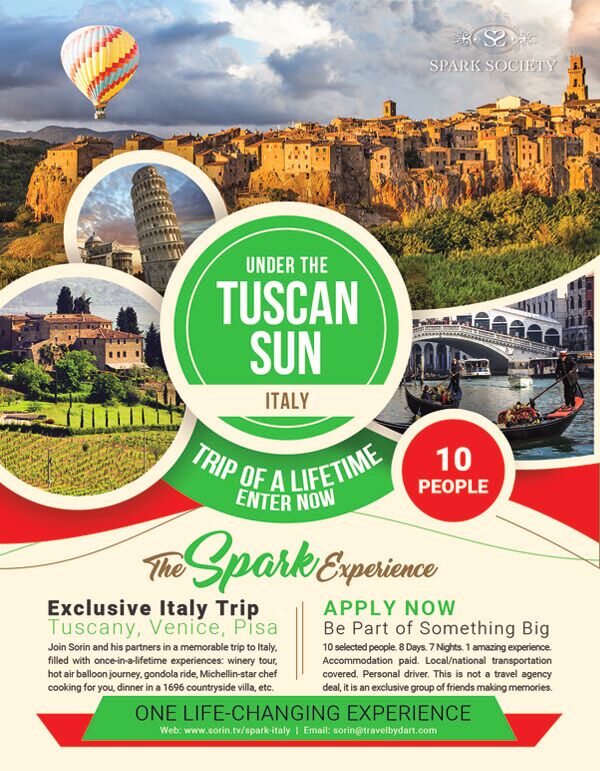 WANNA SEE HOW Your SPARK trip LOOKS LIKE?
Watch the video below to see a sample of how a SPARK Experience looks like::
TUSCANY VACATION PACKAGES: WHY THIS IS #1
After setting up exclusive trips to the Maldives, Brazil, Thailand, Transylvania, Colombia or Argentina, we're opening an invitation for 10 people to come to Italy. 8 days. 10 amazing, interesting people. Exclusive group. One life-changing experience. Spark all your senses.
1. Accommodation & Daily Breakfast
All your 7 nights in Italy are covered. We will be staying at the amazing, artsy San Gallo Palace, a hotel set in a 19th century building in Florence. You'll also have breakfast provided every day.
2. Private Driver From/To The Airport
You'll be picked up at the Florence airport by our private driver. In addition, ride to the airport on your last day is also set.
3. Welcome Dinner in a 1696 Tuscan Villa
This is a dream. On our first evening, I will have you as guests at a countryside villa built in 1896 (see pic). We will immerse ourselves in the Italian food, wine, and music. All paid.
4. Headquarters in Florence
We will be staying most of the time in Tuscany's capital, Florence. There are some fabulous places to visit, such the Dome or Basilica Santa Croce, where Michelangelo and Galileo Galilei are buried. One of the most popular places is Ponte Vecchio, the famous bridge.
You will find out the secrets of the famous Chianti wines. We will visit a Tuscan winery and have a generous tasting session. All the wine is covered! We will have dinner at the winery, too. A few surprises will come out as well.
To visit Italy without going to Venice may sound like a sin. We'll stay in the carnival city for a couple of days, enough to see the famous San Marco square and have an amazing time. Bucket list trips – check!
You can't go to Venice and ignore a gondola ride. It's the beauty of this town. We'll do it, it's covered.
We will also take you to Pisa to see the famous leaning tower. If you want, you can climb. to the top, too.
9. Hot Air Balloon Over Tuscany
Yup, you will be in that hot air balloon. We will even have breakfast and champagne – just because it's good for your health. Your ticket is paid. This Italy trip is not one of your regular Tuscany vacation packages.
10. Michelin Star Chef Cooking For You
A friend of Gordon Ramsay, Stefano Cavallini is the first Italian chef who received a Michelin star outside Italy. He was appointed by former Italian president Oscar Luigi Scalfaro as the "Ambassador of Italian Cuisine abroad". He will cook for you, 'cause you are cool.
11. A Surprise in Tuscany!
We will have a surprise for you while in Florence. Trips to Tuscany, Italy, have to be special. This one will be.
12. Authentic Pizza Cooking
You've heard everything about pizza. We'll take you to an authentic Italian pizzeria where they will breaking it down for you – the real deal.
Yup, we will have a full COVID-19 travel insurance covering all our guests.
Every guest coming on this trip will be carefully selected, so you will be in a great company.
13. Domestic Transportation
Have you ever heard the saying "You don't know what you don't know"? Those who want to take on Italy by themselves don't know that they will pay hefty charges (most likely over 1k) for domestic transportation – e.g., going to countryside, wineries, parking, etc. We'll take care of everything. We told you this is not close to any of the other Tuscany vacation packages!
DEADLINE FOR EARLY BIRD PRICE
WHO THIS IS FOR
✓ 9-5'ers or someone who's been working long hours and wants to detach from daily reality.
✓ Mid-life crisis individuals who don't want to have regrets.
✓ Someone who is looking for a nice mix of culture and rustic adventure.
✓ Someone who wants to recharge their life and press the reset button.
✓ Ladies who are looking for the best mother-daughter trips.
✓ Someone who wants to surprise his/her partner with an incredible birthday or anniversary gift (maybe even a wedding proposal – we'll get it on camera, too). Whether you're looking for 40th birthday trip ideas for couples or anything else, we will spark you.
✓ An individual who is looking to get out of his/her comfort zone.
✓ Someone who is coming out of a relationship and wants to experience things they feel they've been missing out on and celebrate being single (looking for things to do after divorce or separation).
✓ Freelancers and entrepreneurs who want to spark their business spirit with sun, ocean, and other creative individuals.
✓ Someone who has had a list of bucket list trips but ALWAYS found reasons not to start doing them.
WHAT THIS TRIP IS NOT
✗ An all-inclusive, luxury trip where international flights, all meals and drinks are also included. Your flight to Italy is your responsibility.
✗ A mastermind conference or MLM business. #HateThatS*%t
✗ One drama-queen friendly zone. Leave your problems at home.
✗ Any of your regular Tuscany vacation packages.
✗ A big group of people where you get lost in the shuffle.
✗ Your average trip.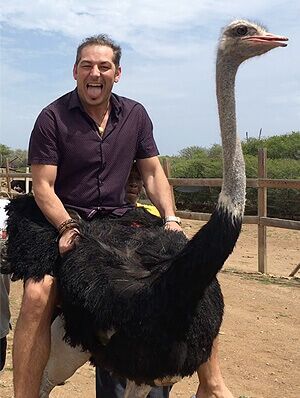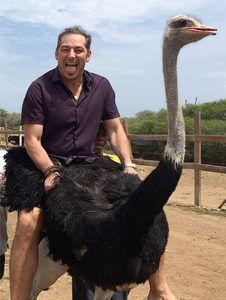 **No, we won't be riding an ostrich in Italy. We will have to go to Curacao for that. 🙂
Here are other Spark Experience editions: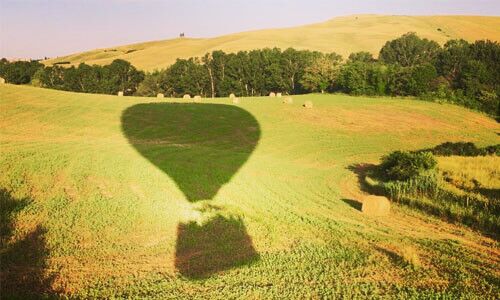 "Spark is honestly the best travel experience of our lives. We've checked more bucket list items than we even knew we had"
WHO ARE THE 10 SELECTED APPLICANTS?
Similar to the Spark Experience participants who join the Maldives, Brazil, Transylvania, Argentina & Uruguay or Colombia trips, we are carefully selecting the people that will be coming to Italy. Therefore, we have an application form at the bottom of this page. Here is why.
The people you meet are a meaningful part of a travel experience, if you want to turn it into one of those trips of a lifetime. Do you know how sometimes in a group there's someone who the rest refers to as: 'that guy' or 'that chick'? However, that's not going to happen here. After phone interviews, researching social media profiles, and getting references, we'll put together our travel dream team. You'll be with people who have life stories to tell and knowledge to share.
We want all 10 participants to leave as best friends at the end of the Italian adventure. The Spark Experience offers life-changing trips. The idea is to keep in touch forever, become an exclusive community over time, and go on other memorable, bucket list trips together.
Here is the kicker: you won't know who the other travel partners are until a week before the trip!
What Else Makes This One of the Best Tuscany Vacation Packages?
The group. Here is one of the last Spark Experience group in countryside Italy, for the welcome dinner at a 1696 Tuscan villa.
HAVE YOU MET YOUR HOST? HERE IS WHY YOU SHOULD TRAVEL WITH HIM
Your main host will be Sorin Mihailovici, the producer of the Travel by Dart series. One of the best things that happened to him was to be laid off from his TV job. It forced him to find ways to support himself and challenged his entrepreneurial spirit.
Sorin's breakthrough came after a trip to South Africa that he initially didn't want to take because he wanted "to wait until he makes more money". However, his best friend pushed him to go. Although Sorin spent more money than he anticipated, the African getaway changed his life. It made him realize that life experiences are far more intrinsically valuable than things, it revitalized his mind, sparked his imagination, and inspired him to create the venture that ended up being his bread and butter today. You're just about to be part of it.
Sorin now has unique travel experiences that generations of families don't have in a lifetime, from diving the shipwrecks in the Bermuda Triangle to discovering the mystery of the Easter Island heads. He is also known for cruising on pirate ships in Indonesia, exploring the Amazon rainforest jungle, or being invited into J Balvin's house.
For the last few years, Sorin has made sandy beaches his home in Thailand, Brazil, Curacao, Colombia, Cuba and Bermuda. Let him share his love of travel, adventure,
and Italy with you.
More Inspiration
If you're looking for a creative spark, Sorin is an entrepreneur who has been a TV producer, made the State's "most wanted" list in Romania, had his films shown at film festivals, acted in movies and commercials, and created his own series, Travel by Dart. Sorin is also the founder of the mega-popular
Scam Detector
, a website that exposes fraud from all over the world, so traveling safe is his priority. He's been
featured on Forbes
, ABC, BBC, CBS, FOX, Global, CTV, and pretty much all the major media platforms in the world.
We really hope to meet you in Florence for an event that doesn't compare to any of the regular Tuscany vacation packages. So come with us, and let's make some real magic together.
We are not a travel agency. We are a lifestyle agency.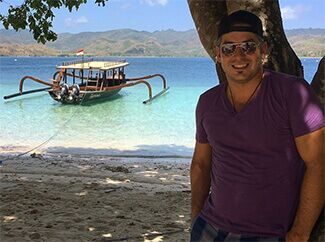 SORIN
THE TEAM CAPTAIN
The reason you're reading this page. 60 countries visited. Over 400 flights taken worldwide. Master of Tuscan vacation packages.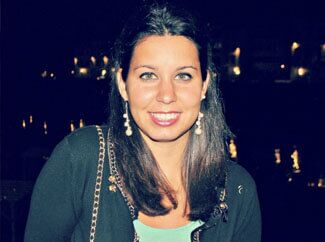 stefania
accommodation charmer
She is the angel who will make sure we will be fine in our hotel in Florence, San Gallo Palace. The best for small group tours of Italy.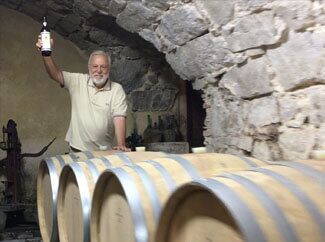 marco
wine gate keeper
He is the man. The owner, winemaker and the key person in charge with the Chianti vineyard we're going to visit.
JOIN THE SPARK EXPERIENCE ITALY
AVAILABLE DATES: September 14-21, 2023
OPEN TO: both single applicants and couples.
PRICE: $2,599US /person as couple (if you're coming with a best friend/spouse and share a room. Your partner will have to enter, too). Or $2,899US/ person as single.
Follow the Spark experience: